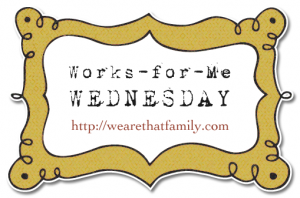 This year, we decided to start the year off by doing devotionals daily with the kids to help bring them closer to God and to get them more in the habit of learning about God and reading the Bible every day.
I had
The One Year Book of Devotionals for Preschoolers
to use with my youngest daughter (she's 4), that I'd picked up at the Salvation Army store a while back. But it was a little too simple for my older daughter (she's 7). So I went to the Family Christian book store and looked at some of the devotionals they had there. They'd advertised one for mothers and daughters that I was looking to get. But after looking through it, I decided it wasn't for us. The stories that it had were targeted for girls that were a little older than 7 (they talked about going to the mall by yourself, etc). After a little searching, I found
God's Little Devotional Book for Girls
. It has a short story, a Bible passage and a few sentences to tie it all together.
So, every night, before bed, I read the story from the devotional, she looks up the Bible passage and reads it and we talk for a few minutes about it. The devotional does have part of the Bible passage in it, but I want my daughter to get more comfortable looking up passages in the Bible, so I have her look it up, read it and then we discuss the meaning and relate it to the story. She's loving it.
My younger daughter isn't reading yet. So my husband reads the preschoolers devotional to her. It's nice because it starts with a question or two, to catch her attention and then talks a little bit about God and includes a scripture verse and prayer at the end. She also likes the cute illustrations.
This is definitely helping us talk more about God.
For more great tips, head over to
We Are THAT Family
and this week's
Works for Me Wednesday
.