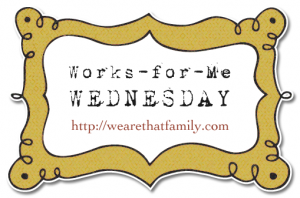 We use gift cards quite a bit around here. The schools do a fundraiser with them where they get a portion of the profits from the sale. Our credit card gives us rewards in gift cards. I'm a member of MyPoints.com (interested in joining? let me know, I can refer you and we'll both gain!). And Oh yeah, I get gift cards as gifts!
With all these gift cards, it's pretty much impossible to remember the balance on each one. It's even worse when you consider I've got some for my kids as well and I try to let them choose how they're spent. I tried keeping the receipt that they gave me with the balance on them wrapped around, but a lot of the receipts would fade over time.
Finally I came up with the idea of using a Sharpie to write the remaining balance on the card right away so that way I knew what was left on the cards. Here's where I'm going to start keeping them.